Welcome to the 'Two Saiyans and Babies' Adoptions Center
Hi and welcome to the adoptions center! Please feel free to look at the chibi's. For a future note, when giong to adopt, please say if you want the Gt or Z version of the character. Thanks.
Want to Adopt? Click here!
Gt Chibi's for adoption: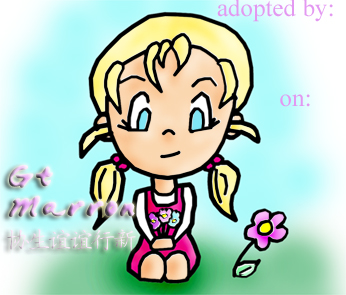 Our first adoptee is Chibi Gt Marron. She's kneeling down in the grass while picking her flowers. She is looking for a good home where she will be able to pick pretty flowers and most of all have fun!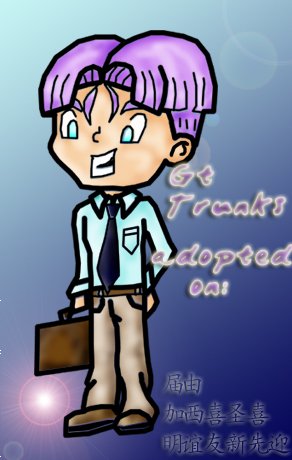 Our next adoptee is Gt chibi Trunks. He's waiting to find a good home so he can go to work with his new brief case. If you want to adopt Trunks, go to the adoption form for more information.
Ready to Adopt? Click here!